FEAR NFT Gaming
Introduction to the fear of NFT games.
NFT GAMES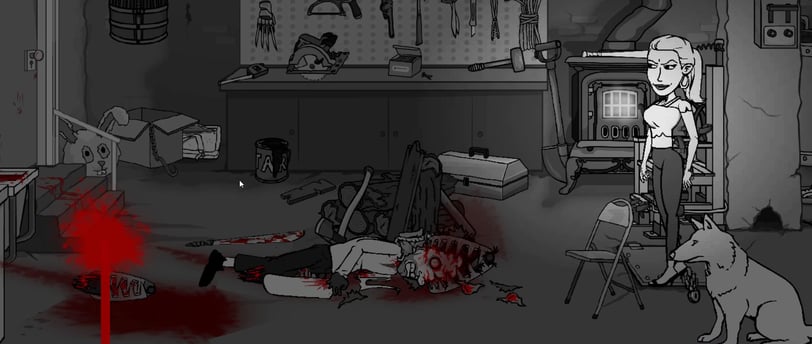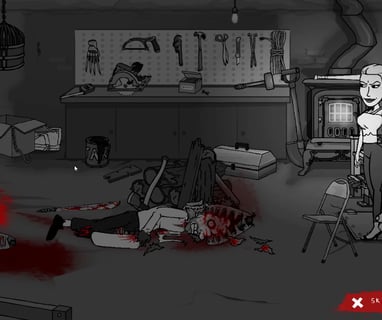 FEAR NFT Games Araya and World of Whack It
Imagine wandering through an abandoned Thai hospital at midnight with only a dimly lit torch in your hand. As the fear intensifies, your heart starts racing. The narrow, grimy corridors send chills down your spine. Welcome to the world of Araya, an action adventure NFT game with terrifying jump scares!
Discover the Dark Tale of Araya: A Journey of Terror and Adventure
Araya offers a gameplay with a twist, where players uncover a gruesome narrative from three different character perspectives. These characters navigate through the fear-filled hallways of an abandoned Thai hospital in a mission to unravel the mystery of a disappeared girl, Araya.
How to Play and Survive in Araya
In Araya, survival isn't just about avoiding the terrors lurking in the shadows, it's about earning too! Your journey begins when you create an account, login, and buy 20 FEAR. You then download the game, play through the intro chapter, and pay your 20 FEAR in the game. A handy tip - buying a torch could make your life easier in the menacing darkness.
The Fear of Earning Back Your FEAR
What makes Araya a thrilling play is its unique earning system. As you traverse through the hospital's ten eerie chapters, your efforts, time, and even the number of times you face death in a chapter help you earn back the 20 FEAR game fee.
Torches: Your Ray of Hope in the Shadows
Araya brings an additional layer of excitement with its variety of torches. The Full Moon, a bright light, helps you find items easily and spot ghosts quickly. The Ray of Hope lets you explore the dark corners of the hospital. The Bloody Nightmare, included for free in the game, is enough to play through, but you might struggle finding a lot of items. Choose wisely, your fear might be at stake!
What Players Say About Araya
Players such as Tiddus, Acid, and Tony Shark praise Araya for its thrilling gameplay and horror elements. Check out their reviews and share the fear!
In the realm of horror NFT games, another star that stands out is the World of Whack It. Four highly animated and darkly choreographed idle clicker games, all housed under one roof, have shocked even the biggest game bloggers worldwide.
A Horrifying, Hilarious, Outrageous Experience with World of Whack It
In these four games, you get to take out your enemy in horrifyingly detailed and outrageous ways. Starring Patrick, his girlfriend Lisa, and his loyal German Shepherd Dog Whisky, this game challenges you to protect your home and loved ones from a host of creeps and villains.
World of Whack It: Four Games in One
From whacking your annoying neighbour, fending off burglars, taking down creeps at a bar to saving Lisa from a serial killer, World of Whack It offers a blend of horror and hilarity that is sure to keep you on your toes.
World of Whack It: What Players Think
Mr Ak47, Acid, and Eduard Romanov rave about the unique and brutal animated kills in World of Whack IT. Discover their reviews and enjoy the blend of horror and humour.
Conclusion
Araya and World of Whack It are shaking up the NFT gaming space with their captivating blend of terror, adventure, and humour. As players plunge into the unknown and the fear keeps them on edge, they continue to engage and entertain. Join the thrill and embrace the fear today!
For more information about NFT games and the NFT space, visit ainfttrader to stay updated about the latest trends and changes in the NFT world. Also, learn more about the most expensive NFTs, trump NFT trading cards, and an in-depth analysis of CryptoPunk 7804.